Directors and Leadership Team
SYDNEY
Directors and Leadership Team
SYDNEY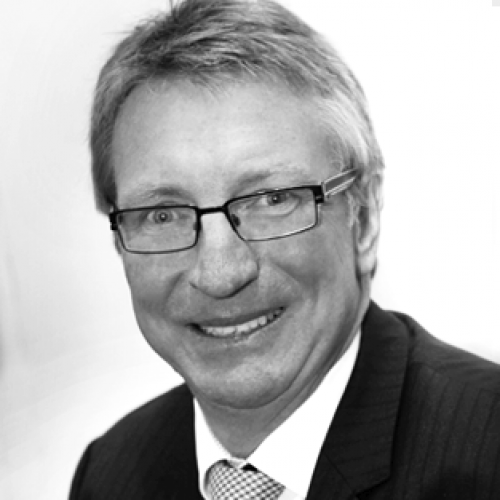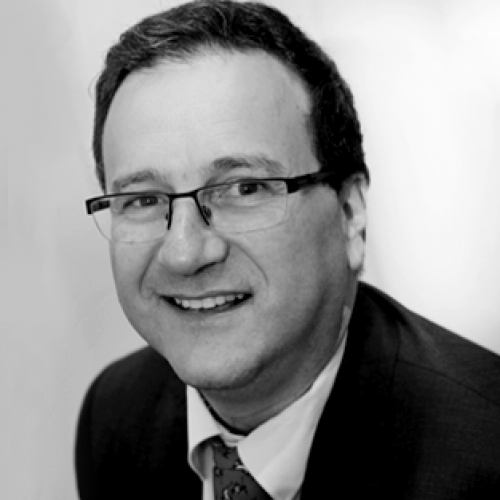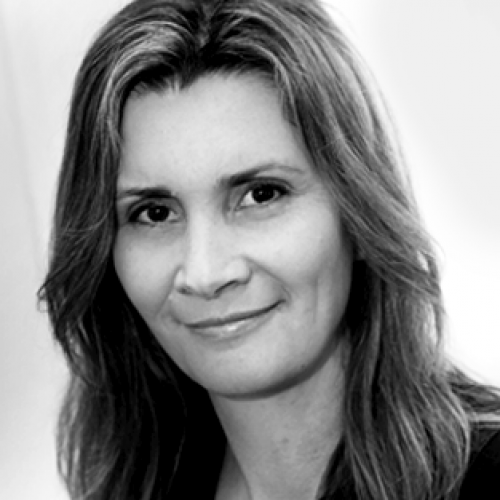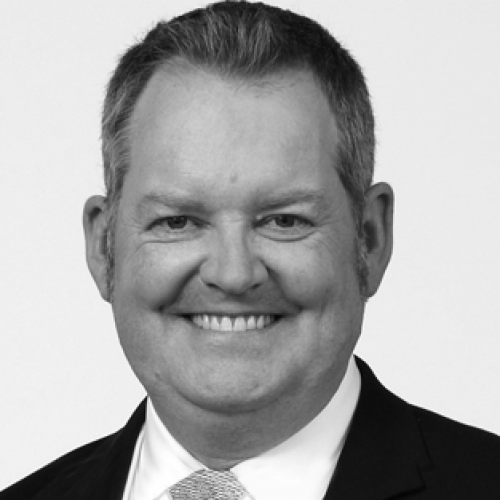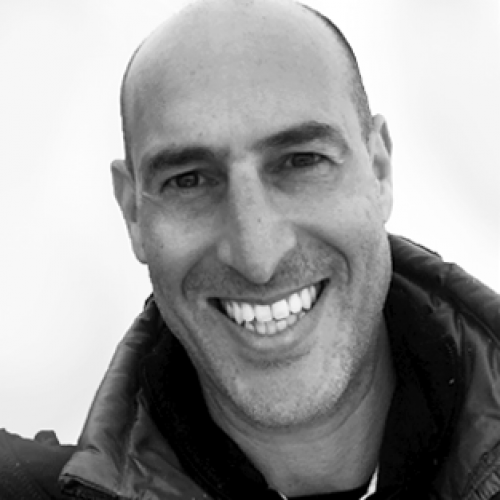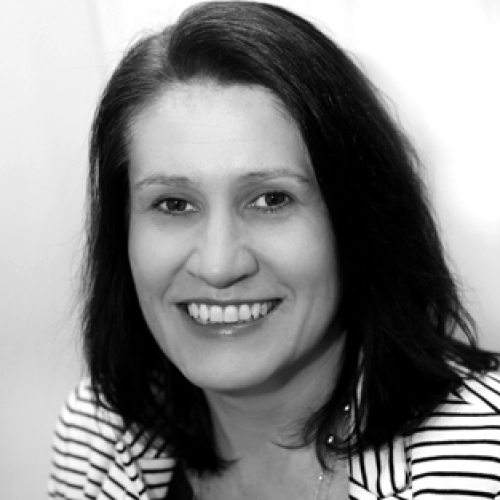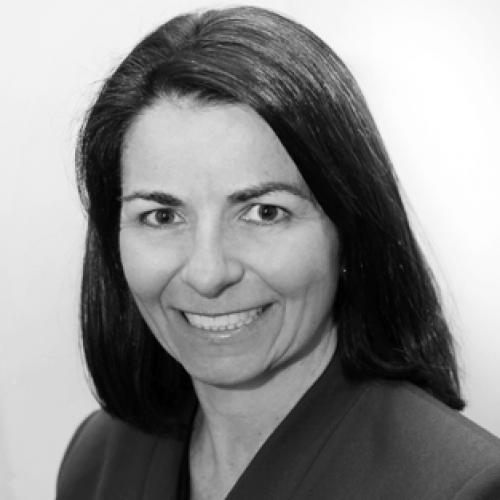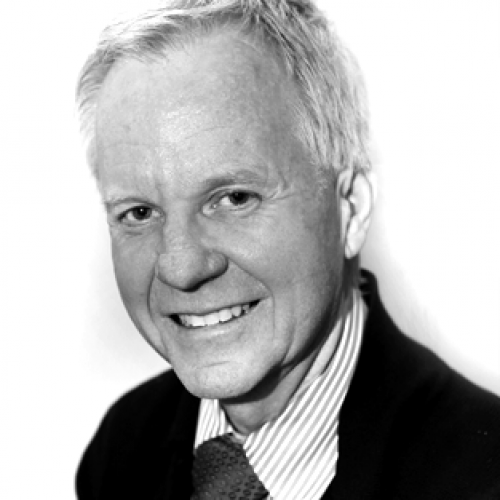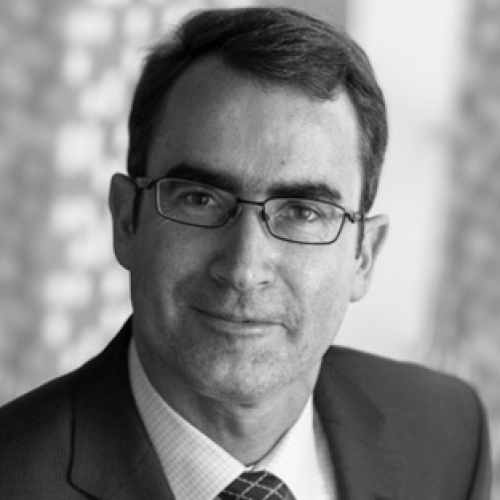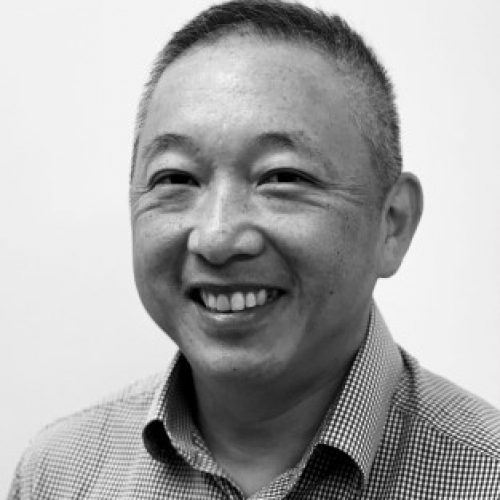 Chairman
Barry Irvin AM
Barry Irvin is recognised globally for his extensive experience in the dairy industry and has been Chairman of Bega Cheese Limited since 2000. Barry's leadership has seen Bega grow from a small regionally based dairy company to now the third largest dairy company in Australia, supplying a large range of dairy and grocery products in Australia and around the world.
Barry's depth of knowledge of the industry includes a significant understanding of the issues affecting Australian dairy farmers, the key investments required to meet changing consumer needs and the management of long term customer relationships.
Barry was awarded the NAB Agribusiness Leader of the Year and the Rabobank Leadership Award. Barry is very aware of the importance of social responsibility and has been Chairman of Giant Steps since 2002. In 2008, Barry was awarded a Member of the Order of Australia for contributions to children with disability and the Australian dairy industry.
Deputy Chairman
Geoff Stein
Geoff is a partner of Brown Wright Stein Lawyers in Sydney, specialising in commercial and tax law.
Geoff has been a lawyer in Sydney for over 20 years. He is one of only a few New South Wales Law Society Accredited Specialists in taxation law and he works extensively with a number of leading accounting firms to assist their clients and gains great satisfaction knowing he is also helping them build their practices.
Geoff advises clients on tax, commercial, trust, estate planning, wealth management and ancillary legal issues. He has developed an in-depth understanding of the legal challenges faced by business owners. This means he is able to take a whole of business approach that goes beyond the obvious legal process, to provide clients with advice that benefits their entire business.
Geoff believes that in supporting business owners it's vital to understand the interaction between a client's business interests, their aspirations and their family wealth management – and this is his first priority.
Geoff's daughter transitioned from the Giant Steps K to 6 program to mainstream education in 2007.
Director
Anna Kelly
Anna is a clinical psychologist based at the Centre for Emotional Health Clinic at Macquarie University.
Anna works primarily with children, adolescents and their families. Anna's daughter Ruby is currently in the Secondary School and has attended Giant Steps for the past 14 years. Anna chairs the Giant Steps Sydney Parent Advocacy Group, which assists in supporting the parent community at Giant Steps and supporting parents in their fundraising efforts.
Director
Brett Kelly
Brett is a Chartered Accountant who has worked in the accounting profession for over 37 years.
Brett worked in a global Chartered Accounting firm for over 10 years where he was involved in Audit and Business Advisory, working with a wide range of organisations including government, non-profit, unlisted and listed companies.
For the past 27 years Brett has worked for Bega Cheese Ltd where he is the Company Secretary. Brett is a Graduate Member of the Australian Institute of Company Directors. Brett likes to support community groups in his spare time which include Landcare and the local football club. He has been involved with Giant Steps since 2003 where he provides financial advice.
Director
Glenn Poswell
Glenn is a Founder and Partner of Centennial Asset Management, an independent Australian asset management business. Previously, Glenn was a Founder and the Chief Executive Officer of Ellerston Capital Ltd, an alternative asset management business established to manage the Packer family's wealth and external investors capital.
Prior to Ellerston Capital, Glenn was Deutsche Banks' Asia Pacific Head – Absolute Return Strategies Group, an Advisory Board member for the Adam Scott Foundation (a charity that aims to support disadvantaged and underprivileged youth), on the Advisory Board for RF Capital (Roberts Family, founders of Multiplex) and a Board Member of Giant Steps School.
Glenn holds a Bachelor of Arts and Commerce from Monash University, Melbourne.
Director
Leanne Maccallum
Leanne is a Licensed Conveyancer and Justice of the Peace.
She has worked in conveyancing for many years. She has worked in both small and medium sized law firms both in the suburbs and the city.
She is experienced in all types of property transactions.
Leanne is also the Coordinator of the annual Giant Steps Ball, a major fund-raising event. She has a daughter in the Community College.
Director
Rachel Launders
Rachel is General Counsel and Company Secretary at Nine Entertainment Co, an ASX-listed media company.
Rachel was formerly a partner of Gilbert + Tobin, one of the law firms which assists Giant Steps, where she specialised in corporate and commercial transactions and advisory work, acting for a wide range of clients, including a number of not-for-profit bodies. Rachel has been a board member of Giant Steps since 2001 and Company Secretary since 2003.
Director
Robert Llewellyn-Jones
Rob initiated the foundation of Giant Steps in 1994 after his son Damian was diagnosed with autism. He was the Founding Chairman of Giant Steps between 1995 and 2000 and has served on the Board since 1995.
He works full time as a Consultant Psychiatrist and and is Director of Wellview Health, a multidisciplinary clinic in North Sydney. He is a Fellow of the Royal Australian and New Zealand College of Psychiatrists and is a member of its Faculty of Psychotherapy and its Faculty of Old Age Psychiatry. He has been a Consultant Psychiatrist in private practice since 1993 and specialises in the treatment of depression, anxiety and traumatic stress disorders as well as in treating mental health problems among patients with neurological disabilities. Prior to training in Psychiatry he worked as a GP in Australia, Nepal and the UK. His commitment to ensuring that health services respond to the needs of individuals with intellectual disabilities and to the needs of their families led him to propose setting up a mental health clinic at Giant Steps which was the first of its kind in Australia.
Rob has also been very concerned about the mental health of older people and set up the Hornsby Ku-ring-gai Aged Care Psychiatry Service and was Senior Staff Specialist and Director of this Service during the period 1995 to 2005. He was then a Senior Visiting Psychiatrist with NSW Health between 2005 and 2011 and regularly conducted clinics at hospitals in rural NSW. He has also provided geriatric psychiatry outreach to towns in outback NSW with the Royal Flying Doctor and education to rural and remote health professionals using a telemedicine video link.
He has been a speaker at many local, national and international scientific conferences. He was previously Conjoint Senior Lecturer with the Department of Psychological Medicine at Sydney University and with the School of Medicine and Public Health at the University of Newcastle. He has substantial research experience and was awarded a PhD for research into new ways of managing depression in residential aged care. He has published widely in peer-reviewed scientific journals and has received many research grants and several research awards. The Depression Intervention that he designed was replicated in Australia, Japan and the USA. He has served as an advisor to state, national and international bodies on the management of depression and dementia and is a peer review assessor for several international psychiatric journals. In 2016 he received the Distinguished Contribution Award from the International Society for the Study of Trauma and Dissociation.
Director
Wil Wilhelm
Wil Wilhelm is a Senior Client Partner with Korn Ferry, a global leadership consulting firm.
Wil leads the human services and private equity practices for the firm across Australia and New Zealand. Appointments from Wil's 13 years in the industry include those made to the NDIA board.
His earlier operating executive career includes leadership as COO of a private-equity backed healthcare staffing company, and over nine years' as an operating executive with USA-based telecommunications company Sprint in Kansas City and Hong Kong.
Wil's early career was in consulting with Bain & Company in corporate strategy and with Andersen Consulting (now Accenture) in IT systems design. He received his B.Sc. in computer science and mathematics from Sydney University and his M.B.A. from Northwestern University's Kellogg Graduate School of Management. He has also received a F Fin from the Financial Services Institute of Australia.
Wil has a daughter in the Adult Autism Services program.
Director
James Liew
James is a General Practitioner, having practiced in Epping, NSW for over 20 years and is co-owner of the Peter Gill Medical Centre.
James has a special interest in travel health and is a member of Travel Clinics Australia. He is currently on the Medical Advisory Committee for Allowah – Presbyterian Children's Hospital and was previously a medical advisor to an international Christian missionary organisation from 2006 to 2014.
James' son Isaac is in Secondary School and has attended Giant Steps since 2013.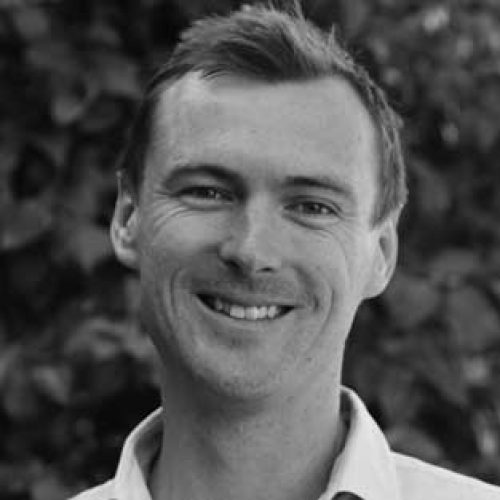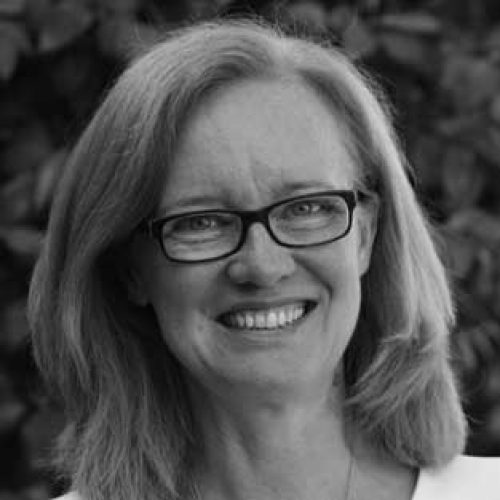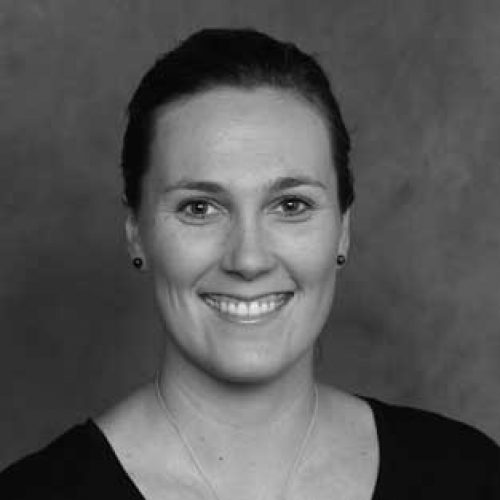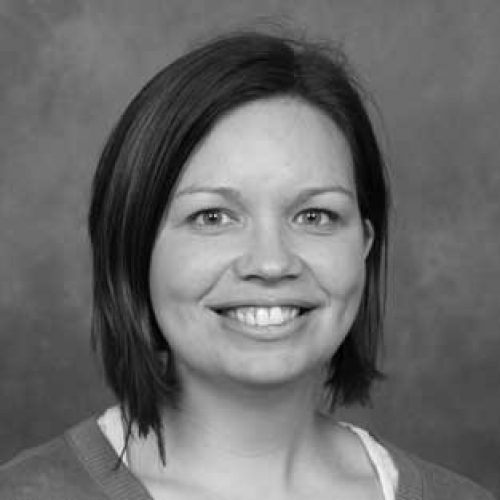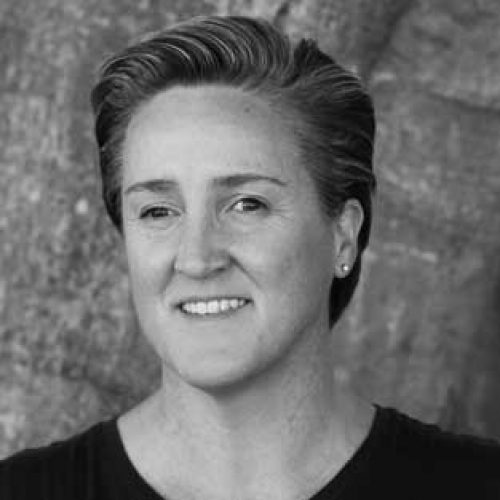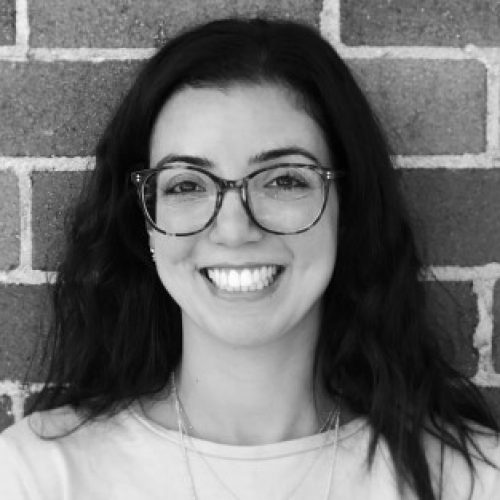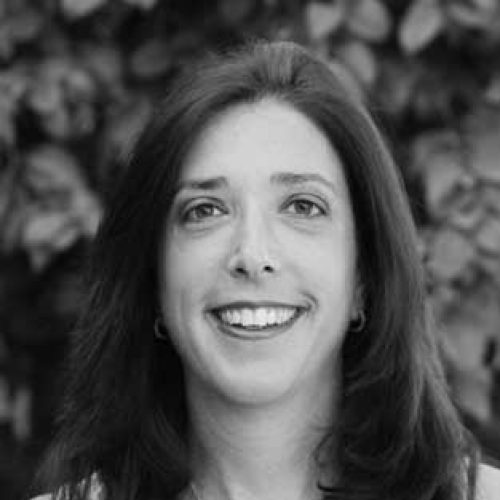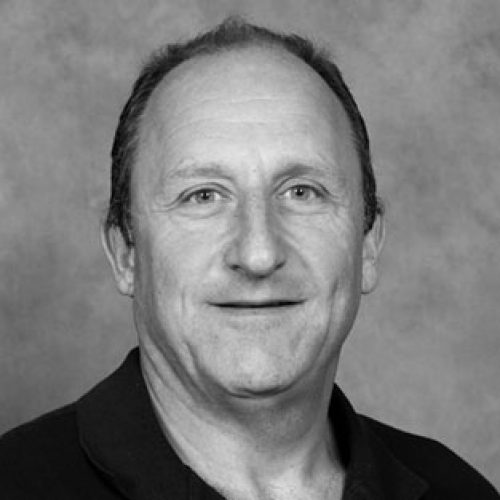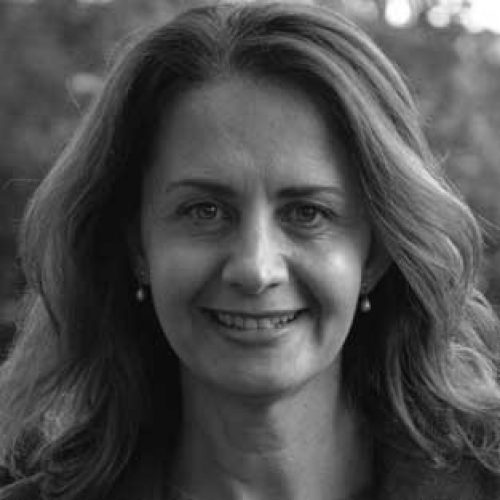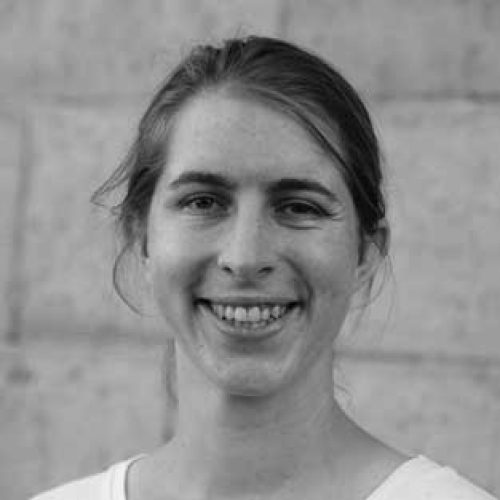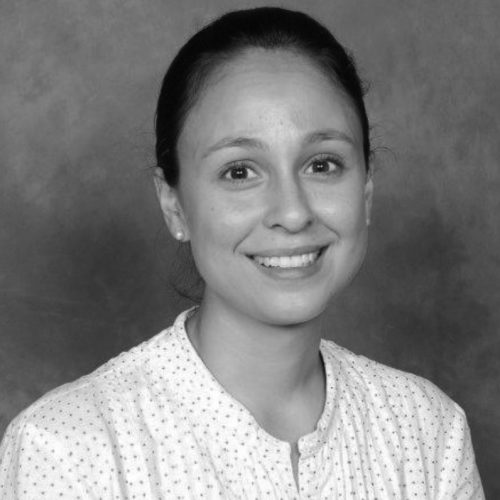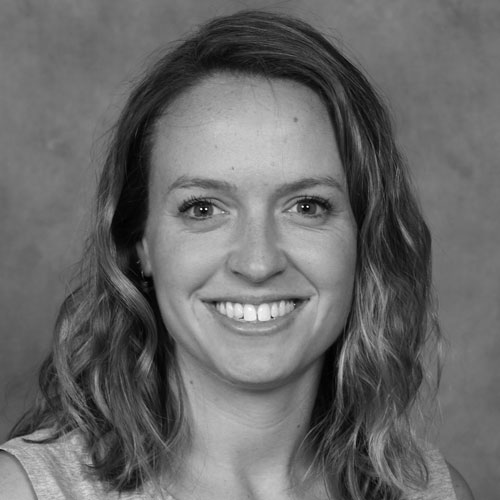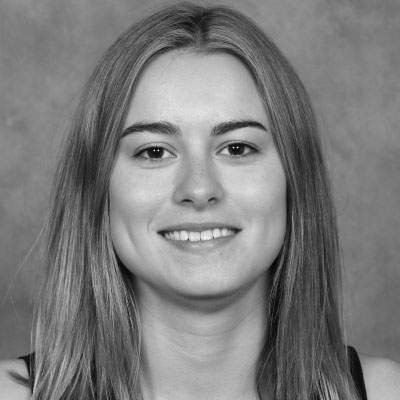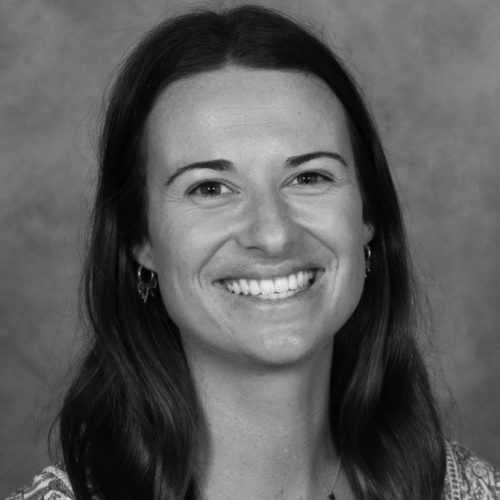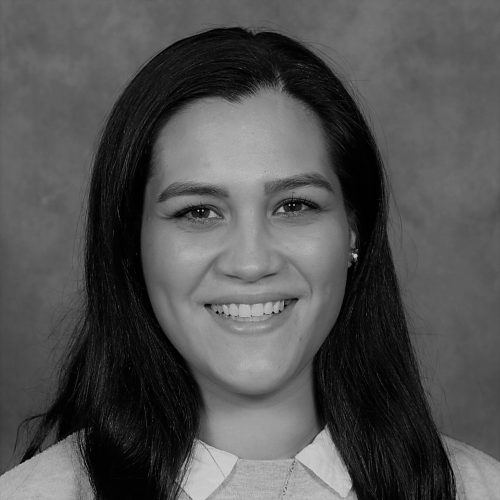 Principal
Andrew Frakes
BAppSc(OT) MTeach(Primary)
Andrew Frakes holds a Masters of Teaching from University of New England and Bachelor of Applied Science in Occupational Therapy from the University of Sydney.
Since joining Giant Steps in 2008, Andrew has been integral in the expansion of the organisation and its services, including the Rob Llewellyn-Jones Clinical and Research Centre, addressing the complex mental health concerns of our students. Andrew was previously the National Director of Occupational Therapy before taking on his current position as School Principal of Giant Steps Sydney.
Andrew has a particular interest in supporting individuals displaying severe and challenging behaviours.  He successfully created and led the introduction of Giant Steps' tiered approach –  Student Engagement Support, one of the key elements underpinning our transdisciplinary program.  Andrew has significant experience in developing plans for children who find it difficult regulating their emotions.
National Director of Finance and Administration
Claire Allen
Claire holds a Bachelor of Economics and has worked for 35 years across a range of industries including finance, publishing and education.
Claire has worked for Giant Steps for the past 23 years and is responsible for all compliance and accountability issues pertaining to the organisation.
National Director of Speech Therapy
Rachael Bowen
B AppSci (Speech Pathology), GradCert. Psychology, M Teach (Primary)
Rachael Bowen holds a Bachelor of Applied Science in Speech Pathology and a Masters of Teaching through the University of New England.
Rachael has been working as a Speech Pathologist at Giant Steps since 2007 and has a special interest in assessing the functional communication needs of students with Autism.
She has been involved in innovative research which includes the use of dynamic visual supports to support emotional regulation and the evaluation of key therapy programs. This research has been presented at a range of national and international conferences.
National Director of Student and Psychological Services
Dr Helen Appleton 
Dr Helen Appleton is the Director of The Rob Llewellyn Jones Clinical Centre. Helen has worked at Giant Steps since 2005 focusing on behaviour support, crisis management, family resourcing and training other agencies in best practice techniques in working with individuals with autism.
Helen completed her PhD; 'An Exploration of the Presence and Behavioural Manifestation of Anxiety for Individuals with Autism Spectrum Disorder and Intellectual Disability' through Griffith University in 2022.
Helen has presented at both national and international conferences on her work at Giant Steps within the programs and with siblings of children on the autism spectrum.
In addition to her PhD, Helen has a Bachelor's Degree of Science majoring in Psychology and a Graduate Diploma in Psychology. Helen is an Associate Member of APS (Australian Psychological Society).
National Director of Music Therapy
Bronte Arns
BA, PGDipMT, MMus (Res), RMT
Bronte Arns is a Registered Music Therapist and Director of Music Therapy at Giant Steps Australia.
Bronte's research has focused on transdisciplinary practice, with a Masters completed through the University of Melbourne on factors shaping music therapy practice within this model. Bronte has held many roles within the Australian Music Therapy Association, including most recently, Secretary of the Board. Within Giant Steps, Bronte coordinated the development of the Recreation and Play Assessment used to assess social abilities and play-based development. As part of her role, Bronte oversees music projects, professional learning, events across the school and supervises practicum students from registered music therapy tertiary courses. Over the years, Bronte has presented a number of papers at conferences including APAC, the National AMTA Conference and the World Congress of Music Therapy. She is passionate about access for all students to the arts and opportunities for staff and students to use music for engagement, health and wellbeing.
National Director of Adult Autism Services
Semray Ali
BAppSci(OT)
Semray graduated from the University of Sydney with a Bachelor of Applied Science (OT) in 2010 and has been working at Giant Steps since 2012.
As an Occupational Therapist, Semray worked across all programs from K-12 before moving into the Adult Autism Services program in 2015. Semray completed her longitudinal training through the Institute of Applied Behaviour Analysis and is currently a registered Behaviour Support Practitioner.
In addition to her role as Director of Adult Autism Services at Giant Steps, Semray helps manage her family business; a boarding house for adults with mental illness. Semray's experience and passion drive her to deliver the best possible opportunities for adults living with autism and their families.
National Director of Fundraising
Michelle Jocum
Michelle has been a part of the Giant Steps community since 2003.  She has a Master's degree in International Relations, specialising in community development.
As an integral member of the school's fundraising and administration team, Michelle manages all matters pertaining to fundraising and events. Michelle's ability to create and form strong relationships with the parent body has enabled her to grow the donor base and deliver strong and increased funding results. Michelle has a deep passion for Giant Steps, evident in her contribution to the financial growth and expansion of the school.
Finance Director
Gary Katz
Gary is a Chartered Accountant and member of Chartered Accountants Australia and New Zealand.
Gary has over 30 years of experience as CFO and Head of Finance across several industries including Import and Distribution, Manufacturing, Fashion, Not for Profit Fundraising and Wholesale/Retail operations.
Gary joined Giant Steps in September 2019 as Finance Manager and is responsible for the day to day financial operations, planning and reporting.
Director of Professional Learning
Trish Karedis
M A (Communication Management) B Education (Primary) B Economics (Soc Sci)
Trish holds a Masters in Communication Management, a Bachelor of Education and a Bachelor of Economics Social Sciences.
In 2016, Trish became the founding Principal of Giant Steps Melbourne. The successful establishment of our second school was an important stage in extending our services nationally.  Trish's involvement in the five year project included the registration and renovations of Giant Steps Melbourne, fostering a new collaborative professional team, designing and implementing individualised student programs within the Victorian Curriculum and building an extraordinary culture of partnership with families and the broader community.
Returning to Sydney recently, Trish is focused on the nurturing of collaborative professional teams to create school programs and environments which best support students with autism and their families. She is passionate about Educational Leadership and its successful distribution within our growing organisation.
Trish has been a part of Giant Steps since 2003 with a range of experience across primary and secondary age groups, as well facilitating the integration of students into mainstream schools . Trish is committed to working extensively within the community, highlighting the needs of individuals with autism to support their successful inclusion in broader settings.
Co-Director Secondary
Claire Cherrington
Claire completed a Bachelor of Education (Human Movement and Health Education) at the University of Sydney in 2010, and has been teaching at Giant Steps since 2011.
She has completed a range of professional development in curriculum and middle leadership and has a passion for outdoor education opportunities for students with special needs.
During her time at Giant Steps, Claire has planned and supported a number of camps for the Senior students, including an overnight bushwalking camp in 2016.
Claire is currently the Co-Director of Secondary and a member of the Student Engagement Support team.
Co-Director Primary
Sarah Rawlins
Sarah holds a Master of Special Education, University of Newcastle, Bachelor of Education (Music Education), University of Sydney and a Graduate Certificate in Music Therapy.
Sarah is the Co-Director of Primary and has been working in the field of Special Education for over 15 years with a special interest in Early Childhood early intervention. She has worked closely with both families and mainstream Early Childhood education and care settings to foster and support successful partnerships and collaborative teams around the child and family.  Additionally, she has provided training and support to mainstream settings to build capacity and develop quality inclusive practices to support the inclusion of all children within Early Childhood settings.
Co-Director Primary
Caitlin Millauro
Caitlin Millauro holds a Bachelor of Arts and Bachelor of Education (Primary) and a Masters of Special Education through Macquarie University.
Caitlin has worked across a variety of educational programs including primary age and young adult services. She has been involved with the Student Engagement Support Team at Giant Steps particularly focusing on the area of effective data collection. In 2018-19 Caitlin conducted a school-based research project, focusing specifically on effective literacy programs that can be adapted for students with additional learning needs.
Acting Director of Speech Therapy
Katherine Halter
MSpchLngPath, BSpHearingSc
Katherine Halter has been a Speech Pathologist at Giant Steps Sydney since 2017. Katherine is passionate about supporting people with disability and has experience in providing individualised assessment and intervention for people with Autism Spectrum Disorder and Intellectual Disability including designing a variety of Alternative and Augmentative Communication systems to suit individual communication needs. She has worked alongside teachers to integrate these strategies and supports into teaching and learning experiences. Katherine enjoys working in a dynamic team environment with multiple professionals to provide a holistic approach to targeting communication and comprehension. Katherine has a passion for supporting carers and members of the wider community to understand and implement strategies and supports that promote generalisation of skills across contexts.
Director of Occupational Therapy - Primary
Cassie Roberts
BAppSci(OT)
Cassie Roberts-Smillie has been working as an Occupational Therapist at Giant Steps since 2019. She has worked across all areas of the school, including lower primary, primary and secondary. Cassie is passionate about supporting young people with autism to develop their independence while addressing their sensory processing difficulties. Cassie enjoys working alongside teachers, therapists and educators in order to provide a holistic approach to address emotional regulation and sensory processing challenges.
Director of Occupational Therapy - Secondary
Cheryl Toth
BHSc (Hons) / MOT / PhD Candidate
Cheryl has worked at Giant Steps since 2017. Cheryl holds a Bachelor of Health Science (honours) and Masters of Occupational Therapy from the University of Western Sydney. She is currently completing her PhD titled "Cognitive strategies to help improve function for children with spinal cord injury or disease".
Cheryl is particularly interested in working with children and young adults with autism and disabilities and has a growing interest in the ways cognitive rehabilitation can impact children with spinal cord injuries. Cheryl is passionate about assisting children to progress in their levels of independence and maintain or improve personal productivity in self-care skills, emotions, regulation, sensory processing, engagement and overall quality of life. Cheryl enjoys working as a part of a transdisciplinary team to support children not only in a classroom but also in the community to generalise skills across all contexts.